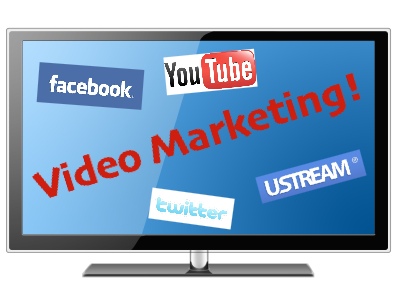 Over the past two decades the Internet has revolutionized the way people consume products and services throughout the world.   Gone are the days of flipping through the yellow pages for a plumber. Now you just go straight to your computer and voila you have hundreds of qualified plumbers at your service.   With so much competition out there how do businesses stay ahead of the curve?
For many businesses the answer lies in digital marketing.   From optimizing your company's web site for search engines to creating intriguing blogs, a digital marketing expert will help you build your brand online.  As the atmosphere surrounding Internet marketing continues to evolve there is a new element in play.  Video marketing is the next step in Internet domination.   Thanks in part to sites like YouTube, which is the second largest search engine Google is the first, video has captured the attention of people from all over the globe.
That is all well and good you say, but what does it have to do with my business?   Well here are some great reasons why you need to implement video marketing today!
It engages the consumer.   According to Dave Marsery from Digitas, video is one of the key elements that can drive viewer traffic.   Video has the remarkable ability to capture the consumers attention and drive their interest to a certain service or product.
It can drive consumer purchases.   Why do companies spend millions of dollars every year on advertising?  It is because they know that it is the best way to expose your product or service to consumers.  According to Internet Retailer, over 50% of consumers claim that their purchase was a direct result of viewing a product video online.
It makes social media worth sharing.   Facebook and other social media sites report that placing a relevant video on their pages has a higher chance of being viewed, liked and shared than those without video content.
A quality video can impact consumer perceptions and influence behaviors.   By posting a quality video you are manipulating customer perceptions of your brand and can drive them to your business.
 It created brand recognition.   By utilizing the visual impact a video has on a product or service you can create a brand that is easily identifiable for consumers all over the world.